Exhibitions and Events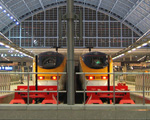 The cross-London tunnel section of the Thameslink route is planned for closure from September 2004 to March 2005 to permit the construction of......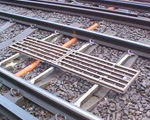 The 2004 Moving On conference is being hosted by Merseytravel on Thursday 25 and Friday 26 November 2004 in the maritime city of Liverpool. The conference theme 'Public Transport: Joining it Up' is focused on transport that works for everyone and mee...
World Railway 2004 will be held in Beijing on Nov.11th,2004. World Railway will provide attendants with the most comprehensive learning and networking experience possible, and the forum will provide the products the opportunities to go into the marke...